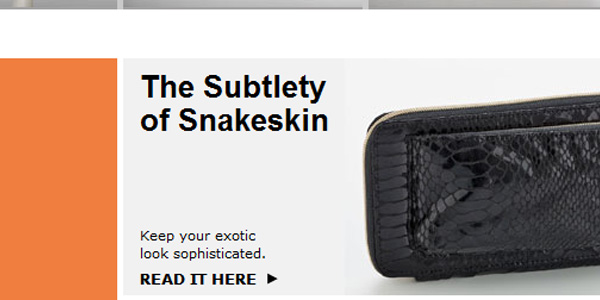 The Subtlety of Snakeskin [Sponsored]
You may have noticed, we've been doing a lot of work with Kohl's lately.
I first tried out spring's bold trend, and now I'm proud to say, I've been chosen out of several bloggers to represent the exotic trend on the Kohl's blog! You can check out my post, The Subtlety of Snakeskin here, and if you're inspired, shop the trend for yourself! I found some great pieces from the Jennifer Lopez collection, Apt. 9 and Candies. Check out my original post here.
-Melissa Maynard
"Disclosure: I received a gift card and compensation on behalf of Kohl's via Glam Media to complete the trend look. The opinions expressed herein are those of the author and are not indicative of the opinions or positions of Kohl's. All trademarks and service marks are owned or licensed by Kohl's Illinois, Inc., a wholly owned subsidiary of Kohl's Department Stores, Inc.
---
blog comments powered by
---